Cornerstone Business Solutions, Inc. was founded in 2015 to provide fractional CFO-level through staff level accounting, finance, operations, and administrative consulting services to small businesses in San Diego County.  Cornerstone's primary industry focus is in biotechnology, however we currently have clients in a wide-array of other industries, including music performer/song writer, acupuncturist/ massage therapist, landscaper, and a public charity.  Entity structures we currently support include C corporations, S corporations, LLCs, non-profits, and sole proprietorships.  We have expertise with both cash and accrual basis of accounting.
Leslie J. Schulze, CPA, CGMA founded Cornerstone after the acquisition of a pharmaceutical company in which she was part of the executive management team.  Leslie graduated from the University of San Diego in 2000 with a Bachelor of Accountancy and then went on to obtain her CPA license and CGMA designation.  She has over 20 years of experience as a strategic thinking Financial Accounting professional, including over 10 years of experience as a senior biotech executive.  She started her career as an internal auditor/forensic accountant for SeaWorld San Diego, then went into public accounting after graduating from college, and subsequently moved to private industry working with small start-up companies in pharmaceutical drug development in San Diego.  She worked her way up to executive/CFO level positions within these small start-up businesses.  As part of her increasing responsibilities, she was in charge of finance, accounting, human resources, corporate and employee insurance, IT, facilities, and administration, many times building these teams from the ground up that became an integral part of the research and development teams.  She has effectively implemented and/or streamlined and improved policies and procedures with respect to finance, accounting, and operations structures to ensure accurate and timely budgeting, forecasting, financial reporting, and effective lines of communication amongst management teams.
Leslie has built numerous accounting and administrative teams over the years and she has been recognized as an excellent mentor.  She has also been successful in playing an integral role in securing various financing for companies she has worked with including venture capital (VC) funding (> $130M), SAFEs (Simple Agreement for Future Equity), non-dilutive funding (government grants and contracts totaling > $90M), and debt instruments (including convertible notes, equipment loans, and Small Business Administration (SBA) loans).
Leslie has played a significant role in the sale of three pharmaceutical companies between 2011 – 2015 (two mergers, worth > $700M, including managing a $56M development budget, and one asset purchase agreement for substantially all of the assets, worth > $400M).  She has also successfully acquired a commercial product and been involved with a collaboration with large pharmaceutical companies (worth up to $1.2B in milestones and royalties).  Since forming Cornerstone, Leslie has continued to play a significant roles in assisting biotech clients with various sale and financing activities, as well as day-to-day operational CFO activities.
Leslie J. Schulze, CPA, CGMA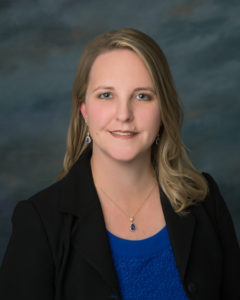 Cornerstone Business Solutions, Inc.
President & CEO
PO Box 235948
Encinitas, CA 92023-5948
leslie@cornerstonesd.com
"Follow you bliss and don't be afraid, and doors will open where you didn't know they were going to be."  – Joseph Campbell